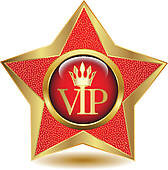 Annual Membership
This membership provides an individual with access to Fireball Mountain Laser Tag Park on a discounted basis for all walk-on sessions for an entire year (one year from the date of purchase). Your membership fee entitles you to:
One Free 2 hour walk-on session

50% Discount off our "every day" walk-in rates, only $17.50 per 2 hour session. Please note 2 hr laser tag special events will only be $17.50 as well.

Membership is valid for 365 days from date of purchase

You will have access to use the online reservation system for all "walk-on" dates. No black-out dates.
You will be added to a public session to play with other groups that are already scheduled for that session. Please note that during the winter months there is a limited number of sessions available as we are closed from January 15 thru March 1.
ALL PAYMENTS ARE NON-REFUNDABLE. IF YOU DO NOT SHOW UP, NO REFUNDS OR CREDITS WILL BE GIVEN.